ABOUT OUR COFFEE
BECAUSE WE LOVE COFFEE
Everything we do is a matter of heart, body, and soul.
QUALITY BREW: One sip of Karl The Fog Coffee will have you saying goodbye to store-bought forever. Enjoy the highest quality energy and artisanal flavor with every sip.
BOLD FLAVOR: Immerse yourself in a smooth, subtle, never bitter flavor profile. We've carefully selected and expertly roasted premium Arabica and Robusta coffee beans from around the world to deliver you a coffee beverage with a bold taste you'll instantly fall in love with.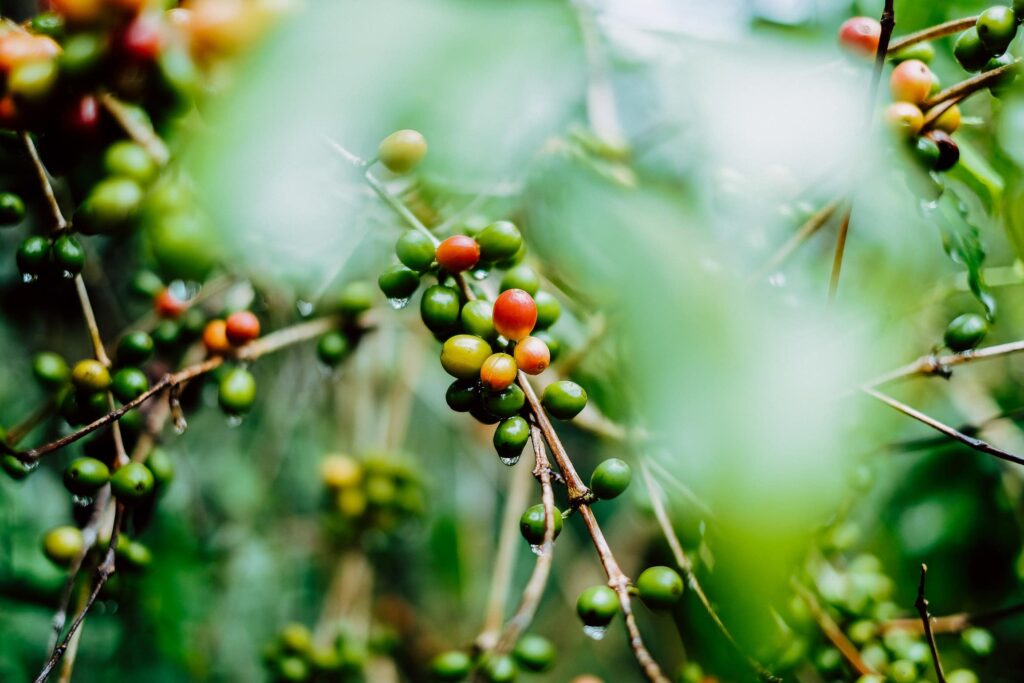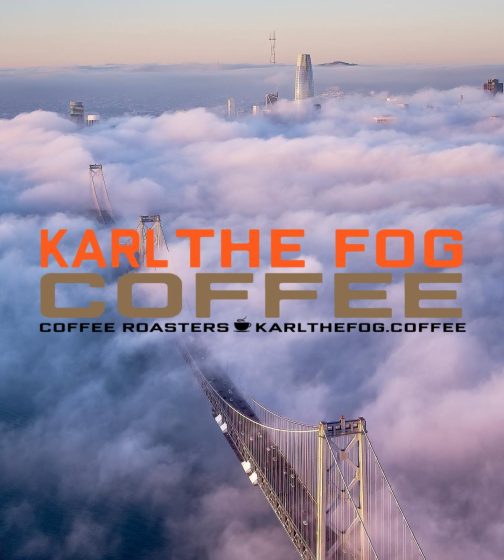 ABOUT KARL THE FOG….
Yes, you read that right.
Karl in his natural habitat
On a typical summer day in San Francisco, The Fog is in. High points on buildings and bridges may poke fun at the sun. But much of the city is engulfed in gray, presenting a challenge for tourists searching for that perfect picture of the Golden Gate Bridge.
While this weather pattern may disappoint some, many others are now on a first-name basis with San Francisco's famous FOG, known as Karl. Now San Francisco's famous FOG is bringing the world his own coffee line. FOGGY Goodness!
Karl The Fog Coffee is owned and operated by KARL THE FOG, LLC. a local bay area native-owned company. Our CEO was born and raised in San Francisco and loves all his foggy fans.
OUR PHILOSOPHY
Coffee is our Master Roaster's craft, ritual, and passion.
Our Master Roaster is 4th generation coffee roaster. The secret of a good roast is to roast as lightly as possible while extracting maximum flavor. "When people hear 'light roast,' they assume the coffee has no flavor," but coffee, he explains, is an agricultural product that changes as it ages.
Karl The Fog Coffee passionately believes in sourcing and buying only the best coffee on the open market to bring you a one-of-a-kind coffee experience. We also believe in sustainability and paying fair coffee prices to the workers who produce and harvest our products.
We work directly with many of our farmers and origin-based importers cutting out the middle-man buyers, 3rd party importers, and exporters to bring a better living wage to those who produce for us; ultimately delivering a better product to your door.
So lift a cup! Raise a toast to our farmers for their hard work and dedication, and be reminded that somewhere across the globe, a farmer handpicked YOUR COFFEE with you in mind.
MICRO-ROASTING: Micro roasting is the process of small-batch roasting. 1) Requires a Master Roaster (Similar to a top chef). 2) Ensures consistency of all beans. 3) Brings out the best flavor and aroma of the coffee bean
MASTER ROASTER: Our Master Roaster only roasts 1-10LB of beans at a time, watching and guiding the beans through the roasting process. This artisan approach ensures the coffee beans all reach a consistent roast level and taste the same.
Our number one priority? To deliver a level of service above any other and provide exciting yet familiar flavors to our customers. Through our coffee roasting process, we can bring the experiences that I appreciate to your cup.
Large companies use large roasters to enable them to produce millions of pounds of beans each year. On average, these machines can roast enough coffee beans to produce over 14,400 cups of coffee an hour. Being produced en-mass allows millions of consumers to drink their daily Java. However, it has to sacrifice some of the quality of the product.