EARN LOYALTY POINTS & REWARDS ON COFFEE & EQUIPMENT PURCHASES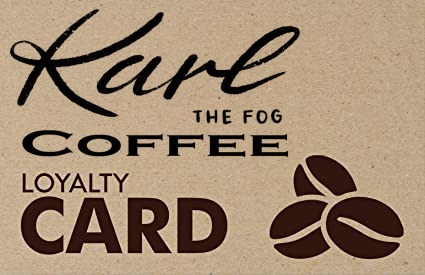 We think you should benefit from each purchase, so we've put together a points and rewards program that earns you points you can apply to any future order.
Here's how it works.
Get 1 point for every $1 you spend on coffee throughout our site.
Get up to 200 points on equipment purchases.
You get 25 points when you create an account on our site.
You get 10 points for every review you leave directly on our site.
40 points = $1.50 you can apply as a credit toward any coffee purchase. Equipment is excluded.
100 points when you refer someone, and 100 points when they make a purchase.
When you sign up for a coffee subscription you get points for every order that processes.
You can apply all or a portion of your points.
Karl The Fog Points never expire.
You can view your points in the My Accounts section. Check your points now!