SPIN TO WIN!
Try your lucky to get a discount coupon code. 
1 spin per email
Karl The Fog Coffee Discount Card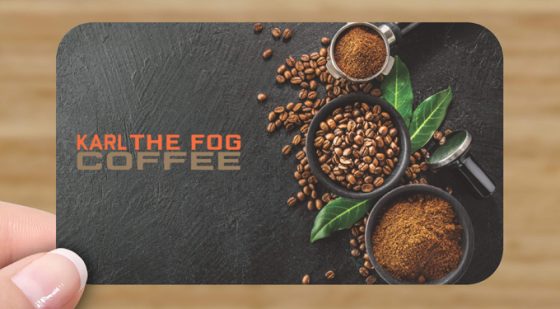 Hard to find? Yes! A limited amount of cards have been created.
Collect, Trade, or give it to friends and family.
Cardholders get discounts, prizes, and FREE stuff.
Where do I get mine? Well, that is the fun part.
You might find one in a public place. (keep your eyes open for them)
Karl could just hand them out.
We randomly send them to our customers.
We will update and give clues as to where you can find a hidden card.