Shop
EVANINO Whole Bean Coffee
$13.50 – $72.18 — available on subscription
Danilo Salazar has been farming coffee for over fifty years in Costa Rica. He grows not only coffee, but also bananas, plantains, and peaches. Danilo is also part of the organization Cafe de Altura de San Ramon which helps over 500 farmers with the knowledge and resources they need to sell their coffees at premium prices. Since coffee in Costa Rica isn't fully washed, there is a bit more fruit in the cup, especially in this unique coffee. The reason is, in Costa Rica, freshwater is preserved and the government keeps farmers from using too much water to fully wash their coffee. In a normal washed coffee, coffee is fermented in large tanks to remove the mucilage, but in Costa Rica, they use a machine that removes the pulp and mucilage simultaneously called a demuciladora.
Tasting Notes

Sweet Strawberry
Milk Chocolate
Juicy
Recommended Brewing Method(s)
French Press, Pour-Over, Drip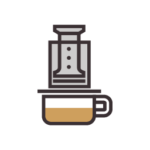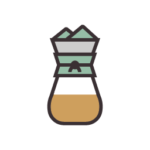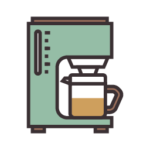 This is a semi-washed whole bean coffee. Ground options are available.

Shipping Info | Rewards & Points | Subscriptions
---
Region: Llano Bonito, Naranjo
Varietal: Caturra
Altitude: 1600m
Process: Washed. Dried on raised beds.
100% Specialty Arabica Coffee
Kosher (Star-K)
Flat rate shipping only $6.95
FREE shipping on subscription orders
Fresh roasted weekly
| | |
| --- | --- |
| Weight | N/A |
| Step 1: What Size? | 6 OZ Sample Size, 12 Ounce, 5 Pounds |
| Step 2: Whole Bean or Ground? | Whole Bean (Recommended), Ground for Pour-Over, Ground for Home Brewer, Ground for French Press, Ground for Cold Brew |
| Region | Llano Bonito, Costa Rica, 100% Specialty Arabica Coffee, Naranjo |
| Roast Level | |