Eggnog Latte! Celebrate Christmas with this Eggnog latte made right at home. A super simple coffee drink that uses real eggnog instead of creamer.
We soon will be knee-deep in the holiday season. Right? Thanksgiving is quickly approaching. Most likely you've been going over your Christmas shopping list. Maybe you're already done?? Props to you.
What have we done? Well, we made us this Eggnog Latte…
I figured the day after Thanksgiving is deserving of coffee. Am I right?
This Eggnog Latte is quick and simple to toss together. It's basically coffee, eggnog, a little brown sugar to sweeten, and a bit of nutmeg. Plus some whipped cream if you're feeling a little adventurous.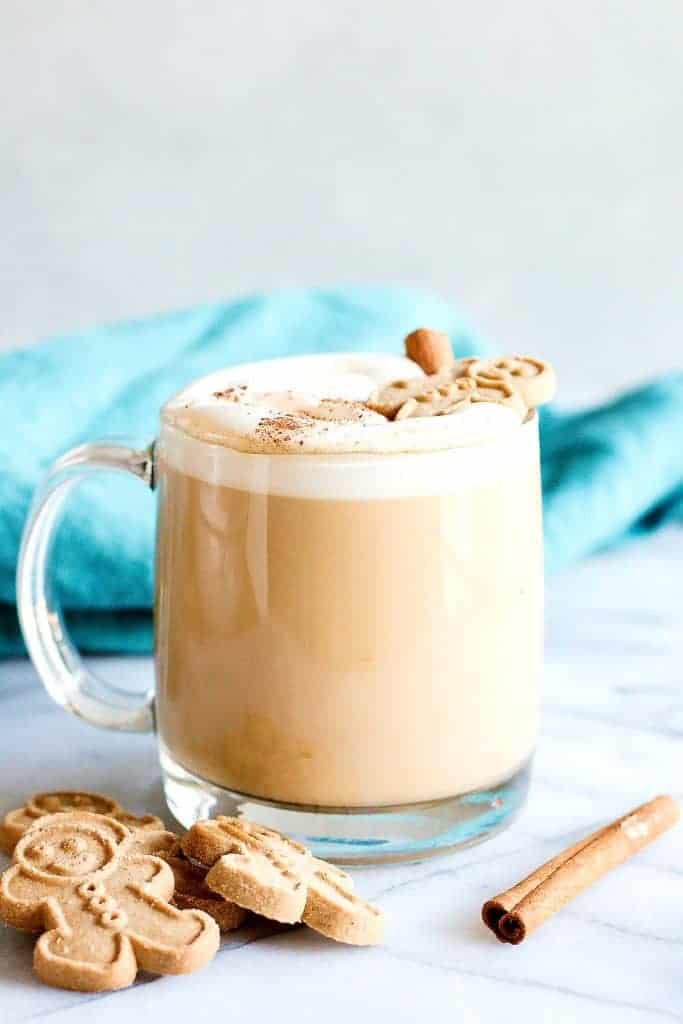 And yes. Of course, you can enjoy Gingerbread men cookies with your coffee because..holidays.
I've been using this Milk Frother when making my lattes at home. I love it. It warms and froths the milk, or in this case eggnog, making for a coffeehouse experience at home. It's not required for this recipe, just another fun kitchen appliance. You can just as easily heat the eggnog in the microwave, or on the stovetop and then add some whipped cream instead of having froth. Or use the method we talked about with our Snickerdoodle Latte and use a jar and give a few shakes.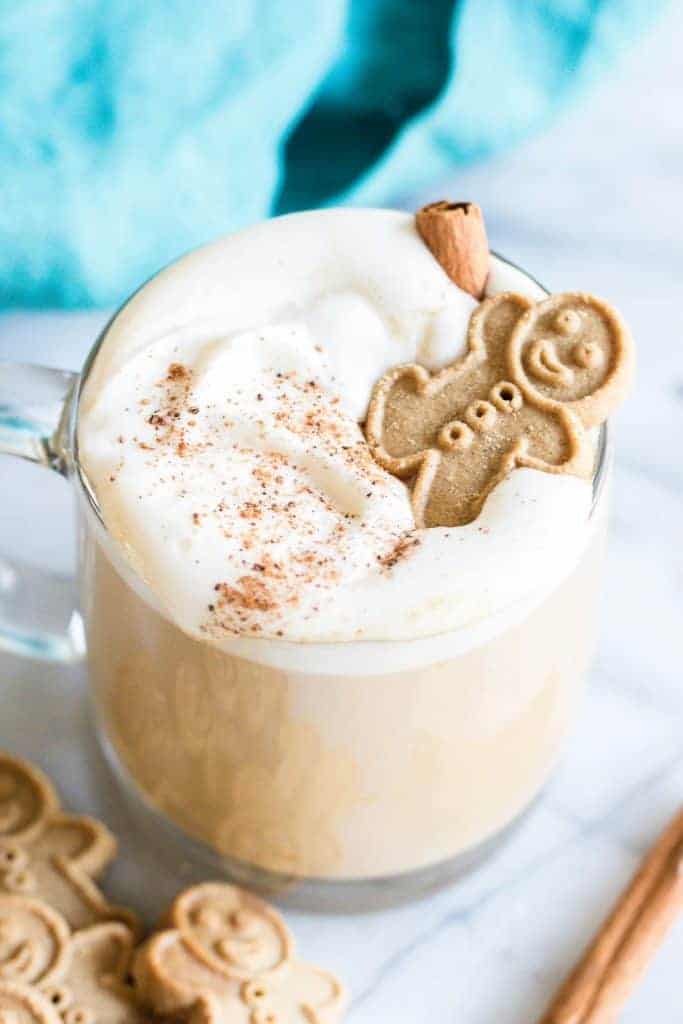 Here is the recipe, have fun and enjoy!
INGREDIENTS
▢1 cup brewed coffee
▢1-2 tbsp light brown sugar
▢1 cup eggnog , warm
TOPPING
▢whipped cream
▢sprinkle nutmeg
INSTRUCTIONS
Prepare the coffee and stir in the light brown sugar.
Warm the eggnog and pour the warmed eggnog into the brewed coffee.
Top with a spoonful of whipped cream if desired and a sprinkle of nutmeg.
Serve warm and enjoy.
NUTRITION
calories: 136kcal, carbohydrates: 16g, protein: 6g, fat: 5g, saturated fat: 3g, cholesterol: 75mg, sodium: 73mg, potassium: 268mg, sugar: 16g, vitamin a: 262iu, vitamin c: 2mg, calcium: 165mg, iron: 1mg