The mixture of chocolate and nuts in Nutella makes this a perfect addition to holiday coffee drinks, and a great Christmas coffee.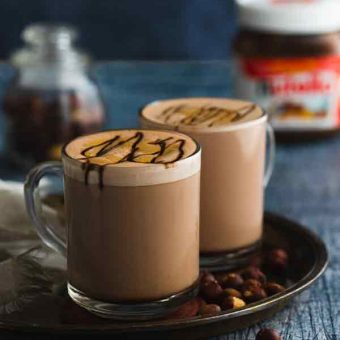 It's quite rich and offers a flavor that's slightly similar to a mocha made with almond milk. The espresso base isn't suitable for young kids, but you can always replace that with hot chocolate, and I'm sure they'll love it.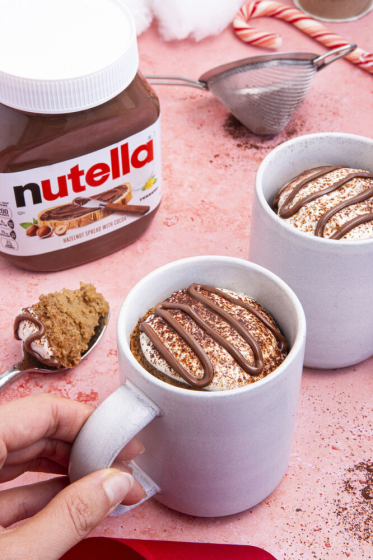 To create your own Nutella coffee, you'll need to mix coffee, milk, brown sugar, and Nutella in a pan, and stir it all together until it's smooth. Pour it into a glass and top it with whipped cream and a slight drizzle of chocolate sauce for maximum enjoyment.
Brew your coffee the way you like, we suggest PRESIDIO or SUNSET from our selection of awesome coffee beans. Both are dark roasts, with a bold flavor that will blend well with Nutella. While you are brewing your coffee, let's get everything else going.
Add your hot/cold brewed coffee to 3 cups of whole milk (full-fat milk), 4 tablespoons of Nutella, and 1 teaspoon of brown sugar in a saucepan. Heat over medium heat until the milk starts to boil. (Adjust the amount of brewed coffee depending on how light or strong the coffee should be.)
Remove the pan from heat and stir in ½ teaspoon vanilla extract if you choose. Froth the hot coffee using a milk frother. Pour the coffee into serving mugs, and serve immediately. Serve Nutella coffee on its own or with a topping of whipped cream or vanilla ice cream and sprinkle a little cinnamon powder on top.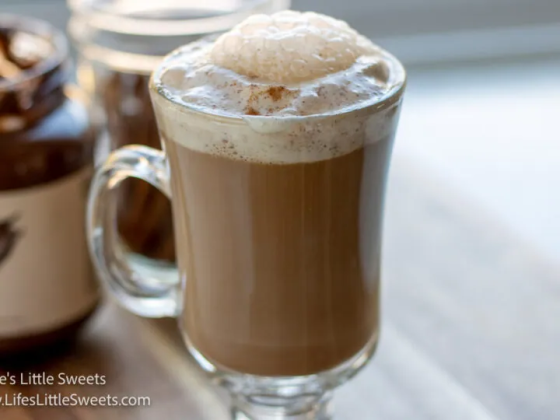 This rich Christmas drink has about 70 grams of sugar and 250 calories in a serving, with 80mg of caffeine from the coffee.