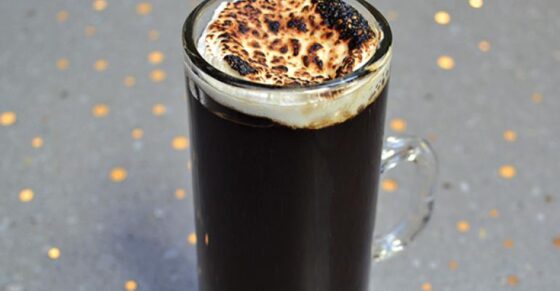 Not only has America's love for cocktails grown tremendously in recent years, so has the skill of those who prepare them. Restaurant & Hospitality editorial staff selected 16 top cocktails prepared by mixologists around the country. Here is one that we like for obvious reasons.
Category: Desserts
Restaurant: Bluestem Brasserie, San Francisco
Creator: Adam Jed in 2015
Inspiration: "The cocktail was inspired by San Francisco's world-famous fog, Karl the Fog, who has many followers on social media and was named the official weather adviser by Virgin America." "Karl" is the creator of the KarlTheFog brand and our very own Karl The Fog Coffee.
Key Ingredients: Brandy, Benedictine, Frangelico Hazelnut Liqueur, coffee liqueur, freshly brewed coffee, and toasted marshmallow meringue. Of course, we recommend Karl The Fog PRESIDIO Whole Bean Coffee to give it a dark smoky flavor!
What the Judges Said: Jed's other inspiration for this drink was Mark Twain, who once said "The coldest winter I ever spent was a summer in San Francisco." We know exactly what Twain meant and the idea of serving a nicely balanced coffee cocktail makes a world of sense. The burnt marshmallow on top is a nice touch.